Welcome to Arizona National History Association
Our mission is to assist The USDA Forest Service by helping to promote public awareness to perserve the land and it's history while maintaining commercial and recreational use by current and future generations.
Locations
ANHA has 13 locations spread throughout 3 National Forests.
Coconino National Forest:
Supervisor's Office (Flagstaff), Flagstaff Ranger Station, Blue Ridge Ranger Station.
Red Rock District: Red Rock Visitor Center, V-V & Palatki Heritage Sites.
Tonto National Forest:
Cave Creek Ranger Station, Tonto Basin Ranger District, Mesa Ranger Station, Payson Ranger District.
Apache-Sitgreaves National Forest:
Black Mesa Ranger District, Mogollon Rim Visitor Center, Big Lake Visitor Center.
Education and Interpretation
What We Do:
Offer special public educational events
Advocate conservation and sustainable use of Arizona's public lands
Promote a greater understanding and appreciation of Arizona National Forests' cultural and natural resources
Provide school field trips to learn about the National Forests
Our gift shops provide interpretive, educational and historic books, maps, and other theme-related  items  within the  Apache/Sitgreaves, Coconino and Tonto National Forests.
We Support:
Wildfire Prevention by supplying and assist with distibution of Smokey Bear educational materials
Junior Ranger Programs
Local Artists and Authors whose work reflects an apprecation of Arizona and its public lands
Preservation of archaeological sites
Hours of Operation
We are open 7 days a week at the Red Rock Visitor Center
Monday: 9am-430pm
Tuesday: 9am-430pm
Wednesday: 9am-430pm
Thursday: 9am-430pm
Friday: 9am-430pm
Saturday: 9am-430pm
Sunday: 9am-430pm
*With the exception of seasonal summer hours – Closed at 3pm
*Observing Thanksgiving and Christmas – Closed
Events and News
Get the information you need on our display for "Camp Oh – No"
We are always working on educational material that is relevant to our comunity and the people that visit.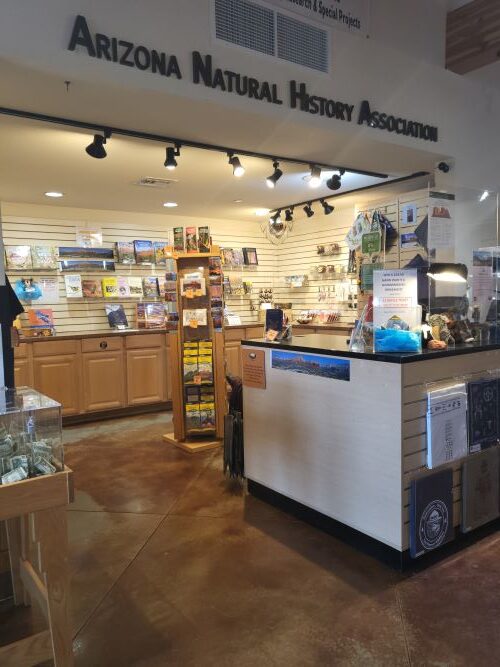 Shop
We have a variety of books and maps in our gift shops. A portion of our proceeds goes towards helping the USDA Forest Service with educational and interpretive programs and displays. Want to donate?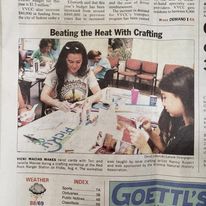 Gallery
Check here for photos of past and present events and displays.
Customer Service, Quality, Wait time                                                                    "Lovely Staff"
"Love coming to this place! So helpful, and the gift shop has the best jewelry I've ever seen."