Arizona Natural History Association (ANHA) is a nonprofit organization founded in 1988 to assist the USDA Forest Service with public education, interpretation, research, activities and special projects benefiting  Arizona's public lands. Our goal is to assist our partners in promoting public awareness of the sensitive balance needed to preserve the land and its history while maintaining commercial and recreational use by current and future generations.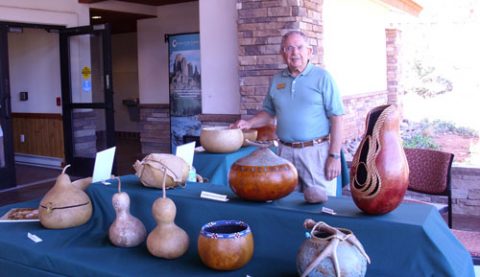 What we do
Operate gift shops which sell interpretive, educational and historic books, maps, other theme related and Arizona made items in four Arizona National Forests:  Apache/Sitgreaves, Coconino, Prescott and Tonto
Offer special public educational events
Support Wildfire Prevention through purchase and assisting with distribution of Smokey Bear educational items
Provide school field trips to learn about the National Forests
Support Junior Ranger programs
Support local artists and authors  whose work reflects an appreciation of Arizona and its public lands
Support preservation of archaeological sites
Promote a greater understanding and appreciation of Arizona National Forests' cultural and natural resources
Advocate conservation and sustainable use of Arizona's public lands
More about ANHA
We currently operate in 14 locations; 8 gift shops in U.S. Forest Service Ranger Stations, 2 gift shops at U.S. Forest Service Heritage Sites and 4 gift shops in U.S. Forest Service Visitor Centers.  The Visitor Centers are located throughout North Central Arizona in Heber/Overgaard on the Apache-Sitgreaves National Forests, Roosevelt Lake on the Tonto National Forest, and Sedona on the Coconino National Forest. Our funding comes from memberships, private donations, and sales from our specialty gift shops.  A percentage of profits from our sales goes back to the organizations we support specifically for interpretive, educational and research projects.