When visiting any destination within the National Forests, please follow  Leave No Trace principles:
Plan Ahead and Prepare
Travel and Camp on Durable Surfaces
Dispose of Waste Properly
Leave What You Find
Minimize Campfire Impacts
Respect Wildlife
Be Considerate of Other Visitors
For More Information on Leave No Trace, click the icon above
Locations for our gift shops are unique to each area.  We carry local hand-crafted art, photography, pottery and jewelry. Outdoor apparrel such as sunhats, ballcaps, bandanas, hoodies, as well as our ANHA-exclusive T-Shirts. Indigenous wildlife plush, and of course, Smokey Bear products! Interested in collector's items? We have location-specific patches, hiking stick medallions & decals, magnets, and vinyl stickers. There is always a popular selection of educational publications & guides for both adults & children.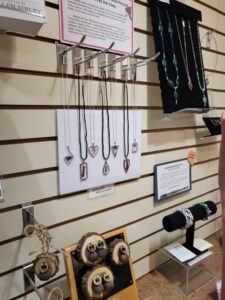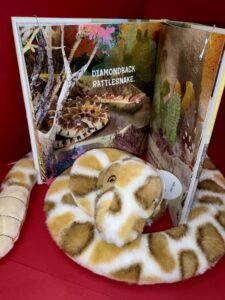 The sections below are locations within three National Forests. Click to view locations,  phone numbers, and hours of operation.
Red Rock Ranger Station Visitor Center:
Route 179, on the right six miles from I-17 Sedona Exit.
Hours: 9am-430pm (Wednesday 12pm-430pm)
Times may vary for Summer hours (Close at 3pm)
Open year round, 7 days a week
Observing Thanksgiving and Christmas (Closed)
GPS (Map): 34°45'25.9″N 111°45'51.3″W
Palatki Heritage Site:
89A to Dry Creek Rd. There are Palatki Direction signs at every intersection.  Left onto Boynton Pass Road (FR 152C).  Turn Left at stop sign, Left again. Pavement ends in approx. 2 miles. Continue on gravel road 3 miles to T section of FR 525. Turn right.  Continue 2 more miles to Palatki.
Please call to reserve your tour.  (928) 282-3854.
Hours:  9:30 a.m. – 3:00 p.m. Red Rock or Interagency Pass is needed.
Rough Road, also Site may be closed if heavy rain. Closed Thanksgiving and Christmas.   
GPS (Map): 34°54'53.6″N 111°54'08.4″W
V-V Heritage Site:
2.8 miles east of the junction of I-17 and SR179 (FR 618).  Watch for the entrance on your right less than one-half mile past the Beaver Creek Campground.
(928)-282-3854
Hours- 930am-3pm  
Open Friday, Saturday, Sunday and Monday. – Closed Thanksgiving and Christmas.
GPS (Map): 34°39'55.4″N 111°42'57.8″W.
Flagstaff Ranger District:
Flagstaff Ranger Station
5075 N. Hwy 89
Flagstaff, AZ 86004
(928)-526-0866
Closed weekends and holidays
Blue Ridge Ranger District:
Blue Ridge Ranger Station
Hwy 87 at Milepost 299.8
Happy Jack, AZ
(928)-477-8855
Closed weekends and holidays
Coconino Supervisor's Office:
1824 S. Thompson St.
Flagstaff, AZ  86001
(928)-527-3600
Closed weekends and holidays
Black Mesa Ranger Station
2748 Hwy 260
Overgaard, AZ 85933
(928)-535-7300
Closed weekends and holidays
The Mogollon Rim Visitor Center:
(Seasonal -Memorial Day- appox. December)
The log-cabin style Visitor's Center is located on the south side of Highway 260 approximately 32 miles east of Payson and 27 miles west of Heber/Overgaard Hwy 260 .
(928)-535-7300
Open Thursday – Sunday and Holiday Mondays 
Tonto Basin Ranger District:
Roosevelt Lakes Visitor  Center
Hwy 188, at Milepost 243
Roosevelt, AZ 85545
(928)467-3200
Hours: 7:45-4:30
Open year round Monday thru Saturday, Closed Thanksgiving, Christmas and New Year's Day.
Payson Ranger District
1009 E. Hwy 260
Payson, AZ
(928) 474-7900
Closed weekends and holidays
Mesa Ranger District
Mesa Ranger Station
5140 E. Ingram
Mesa, AZ 85205
(480)-610-3300
(928)-535-7300
Closed weekends and holidays
Cave Creek Ranger District:
Cave Creek Ranger Station
40202 N. Cave Creek Rd
Scottsdale, AZ 86351
(480)595-3300
Closed weekends and holidays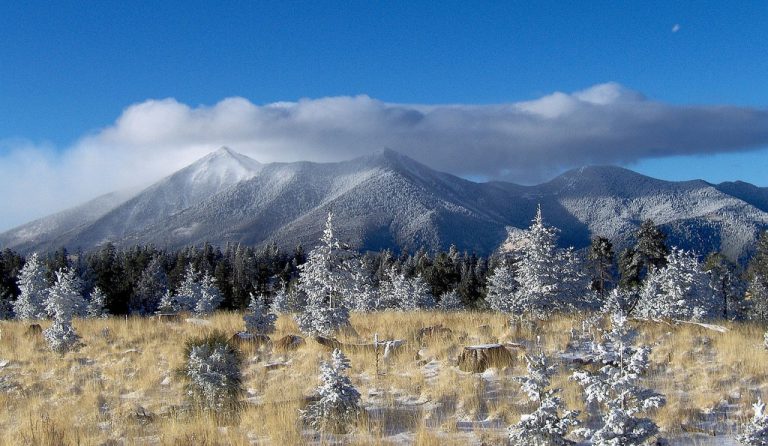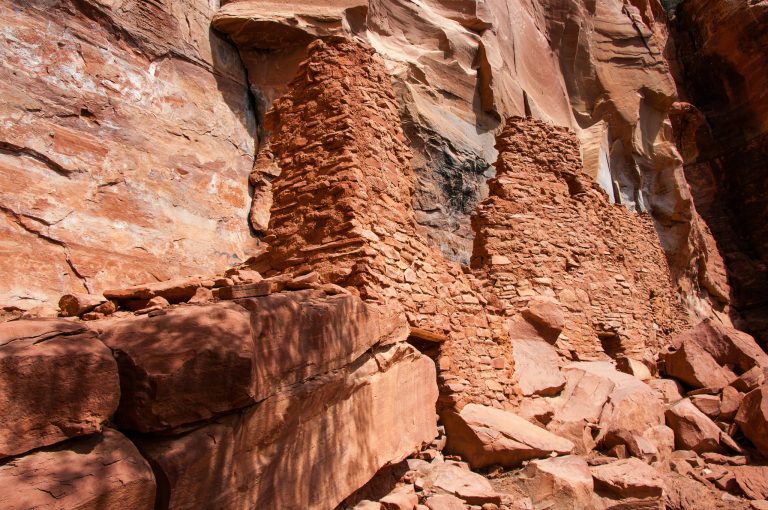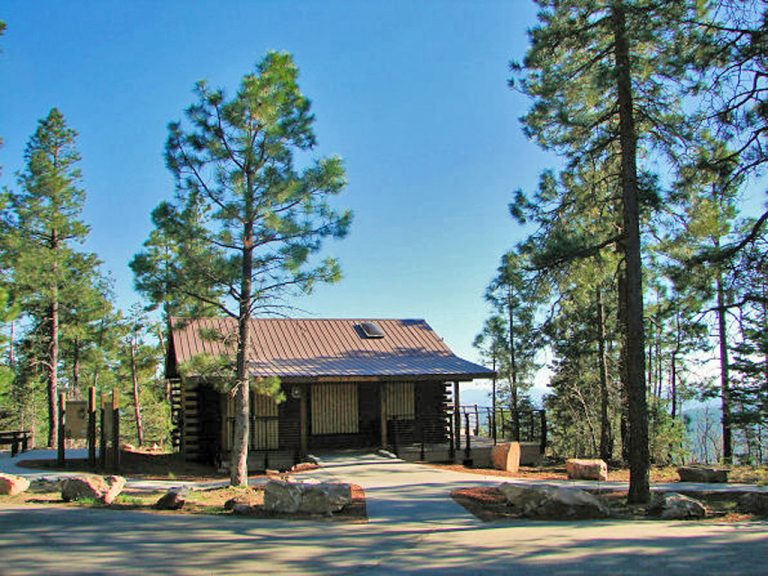 Coconino National Forest
Coconino is the word the Hopi use for Havasupai and Yavapai Indians. This National Forest was named because it is located in the central portion of Coconino County. Covering 1,856,038 acres, and established in 1908, and maintained by the USDA Forest Service.
Apache-Sitgreaves National Forest
The Apache-Sitgreaves National Forest borders the western and northern borders of Fort Apache Indian Reservation. It is located in parts of Greenlee, Apache, Navajo, and Coconino countries in eastern and east-central Arizona, and through western New Mexico. Covering 2,761,386 Acres, and maintained by the USDA Forest Service.
Tonto National Forest
The Tonto National Forest is the largest of the six national forests in Arizona and is the ninth largest national forest in the United States. This national forest covers 2,873,200 Acres, and is maintained by the USDA Forest Service.
We have two Heritage Sites in the Coconino National Forest:
V bar V
Palatki