Mogollon Rim Ranger District
Blue Ridge Reservoir

This narrow, winding body of water looks more like a canyon-bound river than a lake. Nestled between forested canyon walls it provides picturesque water recreation in a secluded, wooded setting. You can fish and catch rainbow, brown or brook trout. All are stocked by the Arizona Game and Fish Department. If your taste runs to other types of recreation, sightseeing, wildlife watching, hiking, and mountain biking here in the canyon-carved uplands of the Mogollon Plateau will make you glad you chose to visit this out of the way lake.
Flagstaff Ranger District
Elden Pueblo Project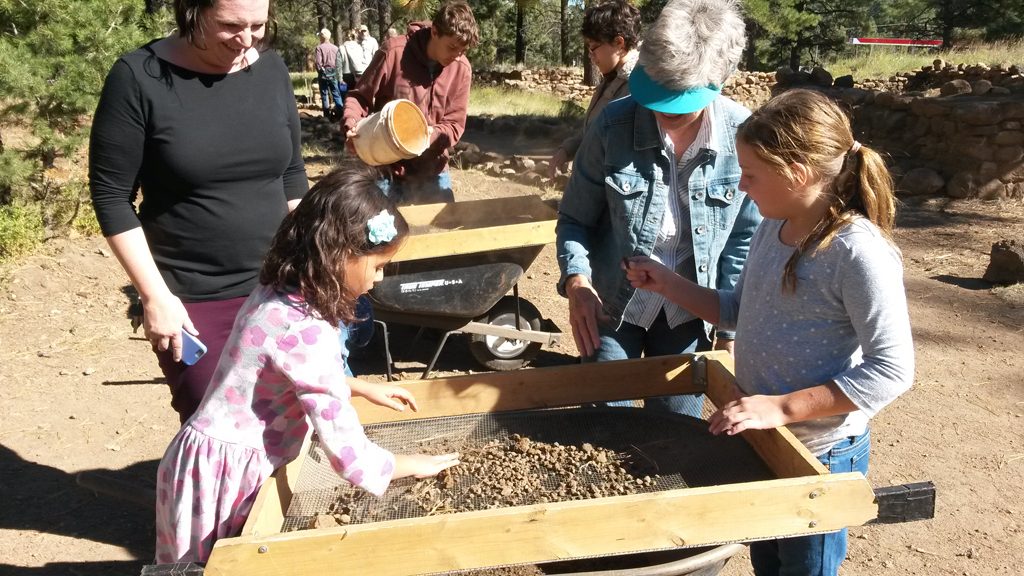 A prehistoric Native American village located at the foot of Mount Elden near Flagstaff, Arizona.   Elden Pueblo is thought to have been part of a major trading system. Various trade items such as macaw skeletons from Mexico as well as shell jewelry from the coast of California have been found throughout the site. The area is now protected and is used for research and educational purposes as the Elden Pueblo Project. The Elden Pueblo Project is a cooperative endeavor between the Coconino National Forest, the Arizona Natural History Association, and the Arizona Archaeological Society to provide educational opportunities in archaeology. Elden Pueblo is a 60-80 room pueblo of the prehistoric Sinagua culture and a Hopi ancestral site.  The site of Elden Pueblo is open to the public and is located one mile north of the Flagstaff Mall on U.S. Highway 89. Archaeological programs provide hands-on mapping, excavation, laboratory and analytical experiences for participants under professional supervision.  Through these personal experiences, participants are made aware of archaeological concepts, values, laws and practices.  Flagstaff  4th graders attend workshops every year! Elden Pueblo yearly schedule is located under News on this website. For more information visit http://www.fs.usda.gov/detail/coconino/learning/history-culture/?cid=stelprdb5274444
San Francisco Peaks – Flagstaff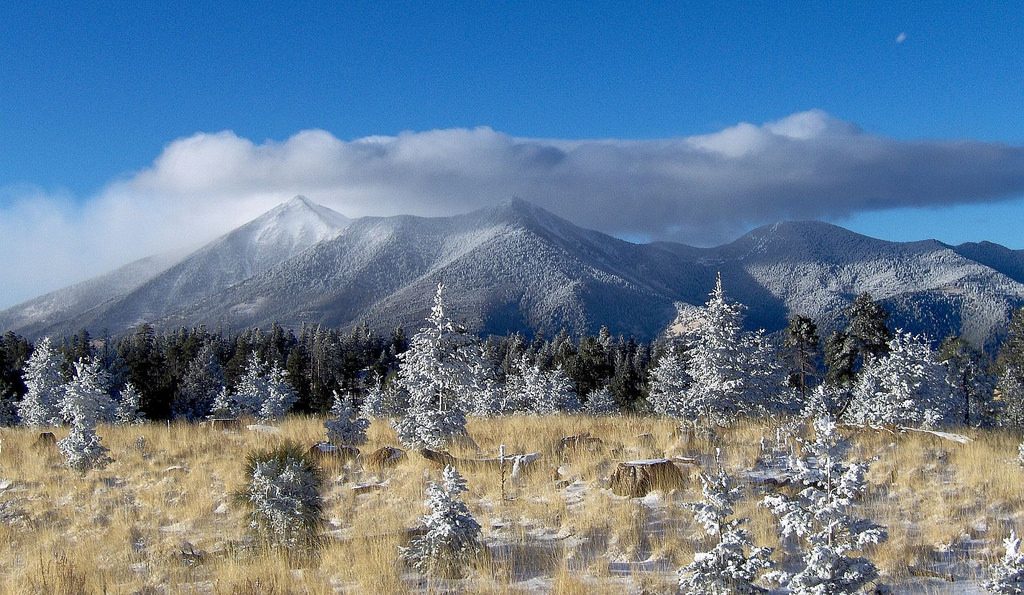 The San Francisco Peaks are a volcanic mountain range located in north central Arizona, just north of Flagstaff. The highest summit in the range, Humphreys Peak, is the highest point in the state of Arizona at 12,633 feet (3,851 m) in elevation. The San Francisco Peaks are the remains of an eroded stratovolcano An aquifer within the caldera supplies much of Flagstaff's water while the mountain itself is located within the Coconino National Forest and is a popular site for outdoor recreation.
Red Rock Ranger District
Palatki Heritage Site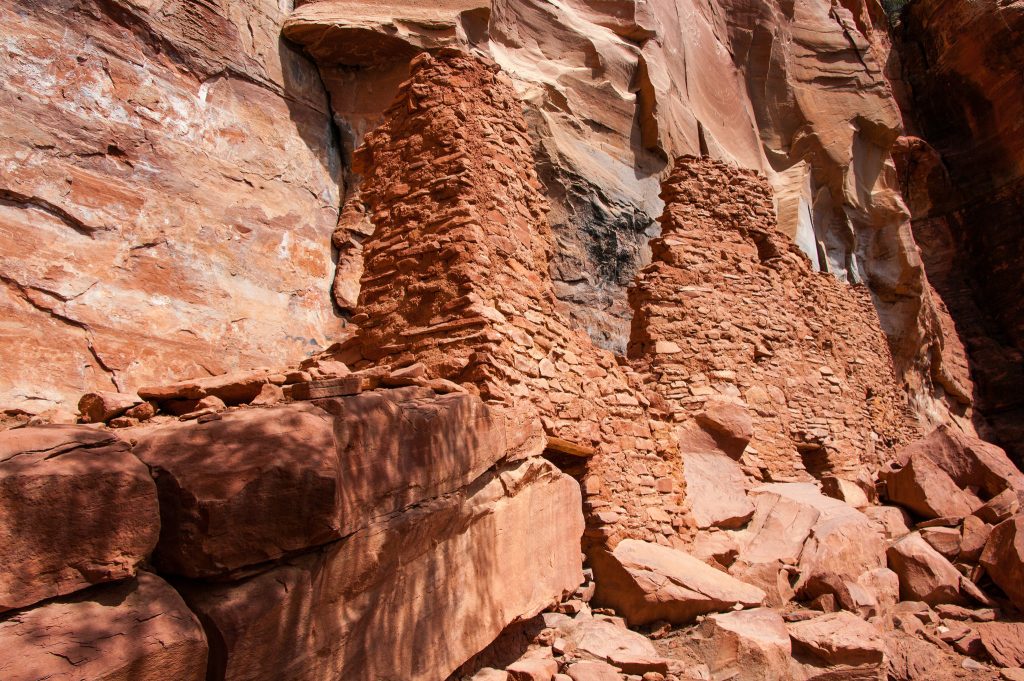 Palatki and its sister site, Honanki, were the largest cliff dwellings of the Red Rock country between A.D.1150 – 1300. They were first described by Dr. Jesse Walter Fewkes, famous turn-of-the century archaeologist from the Smithsonian Institution, who gave them the Hopi names of Honanki (Bear House) and Palatki (Red House). The Hopi, however, have no specific names for these sites. Before you visit, please call for reservations at (928) 282-3854. Download specific information from the: Red Rock Recreation Guide
V-V Heritage Site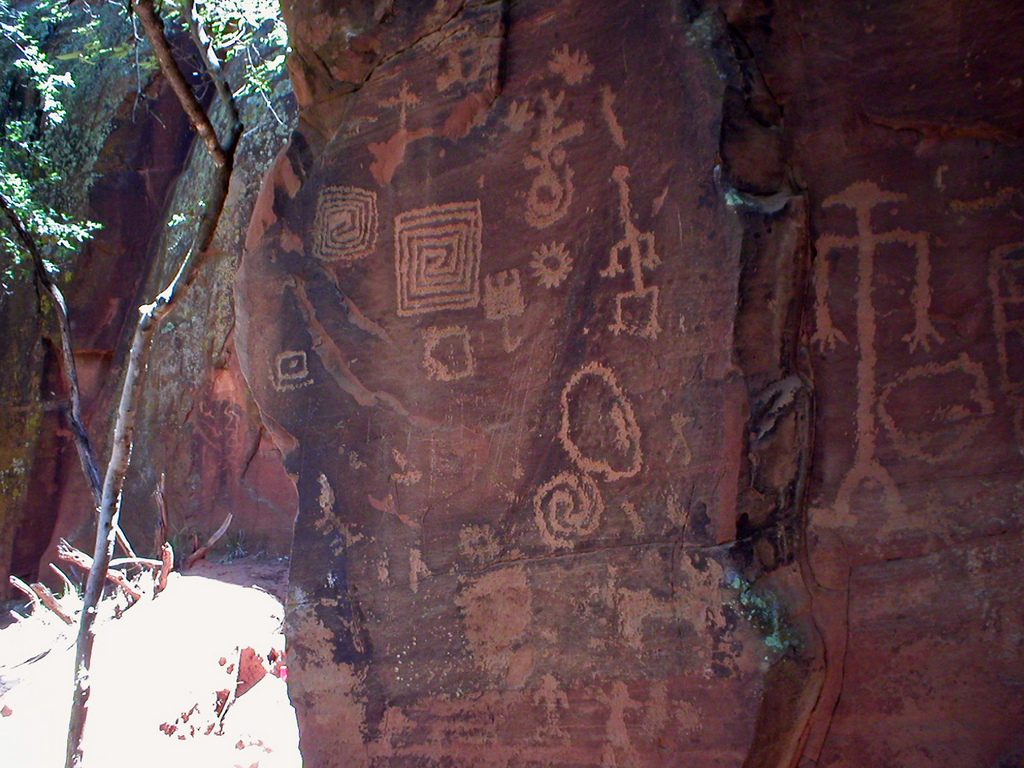 The V-bar-V petroglyph site is the largest known petroglyph site in the Verde Valley of central Arizona, and one of the best-preserved. The rock art site consists of 1,032 petroglyphs in 13 panels. Acquired by the Coconino National Forest in 1994, the site is protected and kept open to the public by the US Forest Service. Volunteers from the Verde Valley Archaeological Society and the Friends of the Forest provide interpretive tours and on-site management. Before Visiting Palatki and V bar V Heritage sites, please read Archeological Site Etiquette Guide to help you better enjoy your visit without causing inadvertent damage to the site
Sedona Red Rock Hiking Trails
  Hiking is one of the Sedona's most popular attractions. Spectacular vistas, desert flowers and imposing natural formations such as Cathedral Rock.  You will  experience it all on a Sedona hike. Whether you're here for the physical challenge of hiking the red rocks or just want to enjoy nature's artwork, check out our Sedona Activities section for a list of Sedona day hikes before you begin!  Stop by the Coconino National Forest Red Rock Visitor Center on Rte. 179 as you head into town, they will be able to help you with trail information, maps and much more.  For more information:  http://www.fs.usda.gov/coconino
Oak Creek Vista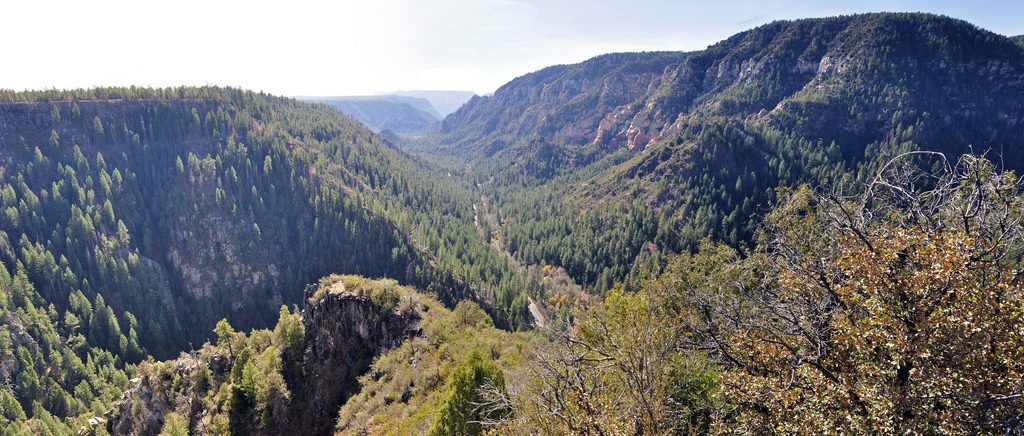 Here you can get a bird's eye view of what awaits you down the road and, at the same time, shop for Native American jewelry and other craft items from the local Native American artists who set up displays along the pathways.  Just south of Flagstaff, State Rt. 89A descends a breathtaking series of switchbacks into a scenic, smaller cousin of the Grand Canyon. Known for colorful rocks and unique formations, Oak Creek Canyon is famous the world around for its spectacular scenery. Items you might need:  TMR map, sunscreen, hat, Sedona Trail or Beartooth map, book on V-V or Sinagua.
For more information please visit http://www.fs.usda.gov/coconino.
Download specific information from the: Red Rock Country Recreation Guide